While I am by no means a natural "planner", I like to think I've risen to the occasion on this whole "bride to be" thing. Over the past few months I have somehow overcome my paralyzing laziness and successfully managed to set a date, pick a venue, order a cake and even source the perfect, realistic looking human hair extensions (seriously guys, I look like a Real Housewife in them. In a good way).
I was beginning to feel confident- dare I say, even a tad cocky- in my wedding planning abilities –
Until we met with the event coordinator at our venue last week.
We were there for our food tasting, but as soon as I took the first bite of my grilled Cornish hen, she pulled out her clipboard and launched into a line of questioning.
"Have you thought about your seating arrangement? Colour of the chairs? What time will the cake cutting be? What about favors? What about a candy bar? Everyone is doing a candy bar these days. And how many speeches will there be and what is your social insurance number and can I please have your first-born child?"
I was like:
"And what about a guest book?" She added, not missing a beat "Have you thought about what you'll do?"
"Of course!" I lied
"Because you know there are so many interesting things you can do these days besides just a regular old, boring book for people to sign. You should really do something that's meaningful to you as a couple." 
"Go check Pinterest," she continued, "there are tons of ideas!"
I stumbled out of the venue like a survivor of a zombie apocalypse, visions of flowers and place cards and candy bars swirling in my head.
I spent the next couple of days in a haze of anxiety, stress eating my go-to bulk barn candy (aptly named "OMGs"). But one thing you should know about me is that I'm competitive as hell and never back down from a challenge. So I logged onto Pinterest. She wanted a unique wedding guest book? She was going to get a unique effing guest book.
I was immediately bombarded by hundreds of ideas- each more ridiculous and involved than the next. Was I really expected to compete in this world of extreme Bridal DIY? I thought I would share a few with you, just so you see what kind of intensity I'm up against.
1."Encourage guests to sign small squares of fabric. After the wedding day, pay a local seamstress to fashion the squares into a sentimental quilt."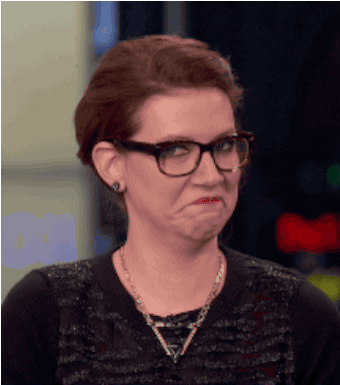 2. "Hire a silhouette artist to come to your reception and create custom likenesses for all of your guests to be placed in a keepsake album."
What,you don't know a silhouette artist? I have one on speed dial, right between "Artisinal Moustache Wax Purveyor" and "Theremin Player/Reiki Healer." Come to think of it, this is a great idea. I'll set him up right between the build-your-own fixie bike station and the DIY taxidermy bar. Maybe I'll even throw in a vintage ferris wheel and an organic candy apple dipping station! Adult coloring books are so 2015. 2016 is all about the adult wedding carnival!!
3. "Have guests sign decorative plates for a beautiful wall hanging for your new home!" 
4. Or how  about a wedding tablecloth?
"Ask guests to sign well wishes on a tablecloth you can use for festive occasions! Just be sure to buy a clear plastic cover since you won't want to wash this baby often!"
5. Have your guests create a thumbprint work of art!
Ok, so this is actually kind of a cool idea and kudos to those brides who can make it work, but I have a feeling that instead of this splendid, beautiful peacock/hipster lovers with balloons:
I'd end up with this:
HELP!
Question of the Day: Any realistic guest book ideas for me? (MINIMAL EFFORT REQUIRED)