Summer is finally upon us, and you know what that means! Goodbye polar vortex– hello picnics, pool parties and patio drinks!
……But with all of this all excitement comes one pesky little problem:
Realizing my summer wardrobe was in serious need of an upgrade (read: I "outgrew" most of it) I hit up the mall last week in search of some new threads. Unfortunately, what started out as a fun outing quickly turned sour when I realized that pretty much everything out there was either made for:
a) a 17-year-old;
b) Kate Moss; or, worse
c) a 17-year-old Kate Moss.
Needless to say, it was a bit disheartening.
So what's a girl on wrong side of 27 25 to do? While I still haven't quite figured that out yet, here are some trends I know I won't be rocking this summer:
1. Crop Tops
In the words of the great Mugatu, Crop Tops are "so hot right now". Everyone and their dog is wearing them. So when Mindy Kaling, champion of not-so-skinny-girls everywhere, recently sported one,
I was finally inspired to try it out for myself. Unfortunately, what I didn't factor in was the key element in crop-top wearing- confidence.
I spent the entire evening all:
Pulling my top down, my skirt up or both; praying for the moment I could go home and crawl into oversized sweatpants.
Still, I can't quite bring myself to throw it out. It now takes up space in my drawer of broken dreams, along with my tutu, ill-advised harem pants and many rhinestone-encrusted belt buckles. So, so many rhinestones.
2. Super-Short Jean Shorts
Despite the fact that approximately 0.1% of the population can actually pull them off, these babies somehow continue to be ubiquitous. Everywhere I look, I see girls of all shapes and sizes sporting super-short cut-offs with their pockets – and everything else- hanging out.  And I just ask myself one question:
I don't get it. Not only are they almost universally unflattering, they are uncomfortable to boot. (Trust me- I owned a pair for a hot minute. I spent half the time I wore them feeling extremely self-conscious, and the other half tending to the worst wedgie known to mankind.)
Plus, if I really wanted my butt to hang out, I'd just buy a pair of these novelty butt shorts.
Hehe. Butt shorts.
3. Supertight Maxi Dresses
Don't get me wrong, I love me some maxi dresses- provided they are of the flowy, patterned, Mrs. Roper variety:
What I can't get behind, are these minimal pieces of stretchy polyester that would make even the aforementioned 17-year-old Kate Moss look like she had a paunch.

4. Floral Headbands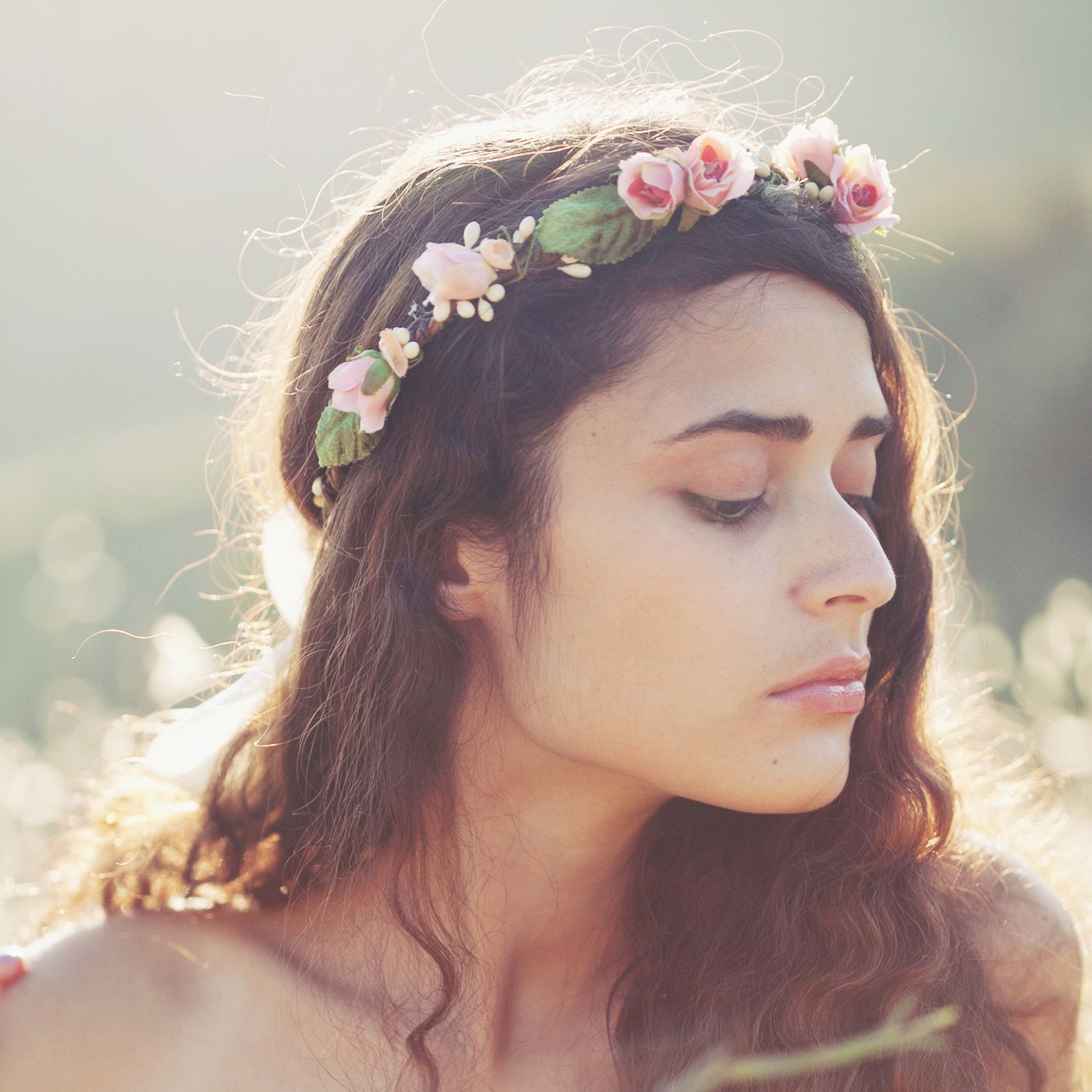 I almost- ALMOST- subscribed to this trend back in the summer of 2013. I was headed to Lollapalooza (you can read about it here) and needed some boho-chic festival attire. I remember picking up a flower crown in Urban Outfitters and thinking.. "Can I rock this?"  but ultimately deciding to go with some multi-coloured sunglasses and 500 bracelets instead. And boy am I glad I did. There were so many 18-year-olds sporting these halos of fabric daisies that it looked like some kind of flower girl army. (Which, theoretically shouldn't have been scary, but it totally was.)
Now let me just say I don't really mind this trend when it is done modestly, e.g.
but the problem is, they just keep getting bigger..
…and bigger
…. and BIGGER
Pretty soon flowers are going to be engulfing these b*tches whole heads. And then we're gonna have a whole species of Human/Floral cyborgs running around….and no one wants that.
 5. Complicated One-Pieces
While they might look chic, these puppies are damn near impossible get on. I once tried to wedge myself into one for nearly 20 minutes before ultimately collapsing into a pile of sweat, tears and self-loathing on the change room floor.
And if my cautionary tale wasn't enough to dissuade you, then I've got one word for you ladies: TANLINES.
Unless you want to look like a human checkerboard or like you'e got some sort of weird, unidentifiable skin condition- I suggest you steer clear of this one.
Question of the Day: What Summer Trends will you be skipping this year?